Stoke & District Thursday Night Skittle League

Stoke & District Thursday Night Skittle League
News Report
New RESULTS FORM
28/11/15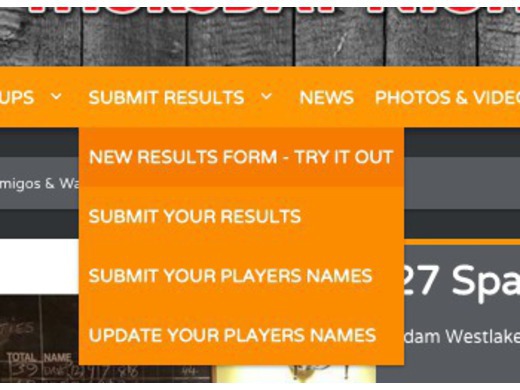 New Results form is now online for you to tryout.
Pretty much the same as the last one but a bit more automated.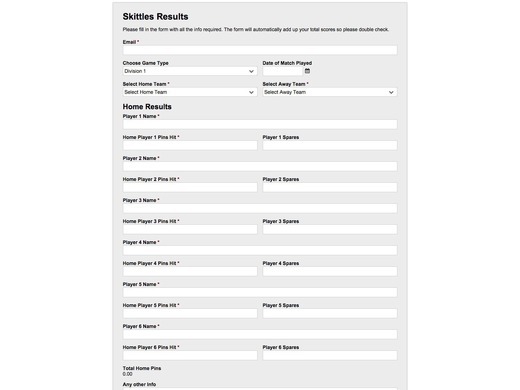 Mobile version should be easier to fill in.
New is a Date Picker and Drop Down menus with all the Team names pre filled.
This system also keeps a log of all the forms as a backup.
Eventually the old form will no longer be available as I am having to swap applications to find the cheapest but best solutions to help run this website.
Follow the site to get the latest news and results straight to your email
Contact List

Weather
16 MPH SW
82% humidity
Sun

12°C
7°C
Mon

10°C
5°C
Tue

7°C
1°C
Wed

6°C
1°C